"What am I getting myself into?"  That's exactly what I should have been thinking when I look back at all the hard work and setbacks it took me to get my architectural license.
It was roughly eight years ago that I remember taking a trip to Hawaii and wondering what I was going to do for a career.  I was in the middle of my engineering degree at UCLA and still hadn't decided what career direction I was going to take.  I met a wonderful lady on the flight over to Hawaii and after talking with her for a long period, I realized I wanted to be an architect.  That was the easy part.
I started working as an intern and accumulating the required credits needed for NCARB and CAB.  After documenting the required experience, I started on the ARE exams.  It quickly dawned on me that my formal education in engineering versus architecture was going to make the testing process much more difficult.
I had grown up in the building industry working for my father's construction company over the summers. I started as a laborer and advanced to a framer and then a superintendent.  Along my journey, I also installed roofing, drywall, electrical and many other areas of the building trades.   With a keen grasp of the actual construction of a home and an education in engineering from UCLA, how hard could these state exams be?
Realizing that the tests would be difficult and understanding my limited background in actual architecture training, I decided to attend seminars to assist me in my test preparation.  I found a local ARE training program and worked for about a year and half taking the tests.  After passing all the required ARE testing sections, it was off to the CSE.  I'm still at the easy part.
The CSE
When  I received authorization to start the CSE testing process, the State of California was transitioning from the oral test to the computer administered test.  I kept thinking to myself that I had passed the ARE fairly easily, how hard was the CSE going to be.  I searched the internet and found a testing prep service called CSEPrep.com.  This prep service was directed by a local architect named David Doucette.  David was an architect who practiced locally in Santa Monica, but also felt he could assist aspiring architects with training and strong testing habits for the CSE.  I decided to give his course a try.
Immediately after purchasing the seminar, my inbox started receiving emails and directions how to prepare for the CSE.  It was a bit overwhelming at first, but definitely the best approach to passing the CSE.  Along with practice tests and a lengthy study guide, the program included audio lessons that I could listen to in the car while driving.  I made it a habit to spend at least an hour a day preparing for this test. 
About 2 months of studying passed, and I went to the actual live seminar at a hotel near LAX.  The seminar was exactly what I needed.  A small classroom style setting with constant instructor-student interaction.  We reviewed the material in depth for 8 hours targeting the key terms and important regulations I would most likely be tested on during the CSE exam.  I left the seminar feeling confident and ready to pass the CSE.  I decided to wait two weeks before taking the CSE to allow myself additional time to review the material I had just learned in the class.  I didn't want to wait too long; however, and risk forgetting important material that I had just learned in the seminar.  Two weeks felt just right.
The day of the exam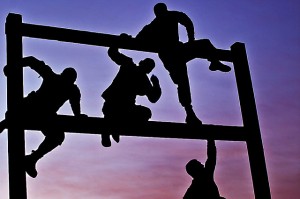 I am not going to sugarcoat this experience.  It was difficult and extremely challenging and personally not the most enjoyable experience.  On the flip side, I was glad to know the state was making it so difficult to become a licensed architect.  A small part of me , however, was wishing the test was easy and I could just breeze through this exam.  Not so lucky.
I spent roughly three hours working first through the architectural vignette and then progressed to the multiple choice section.  I had studied hard and thorough, but portions of the test were still cloudy.  I completed the final question and ended my testing session.  Result – did not pass.
I received my results in the mail the first time.  It took roughly two weeks.  I was mailed a form which stated I had missed passing the exam by 1 point.  1 point!!!!  The pass rate had been established at a 70, but because the test was in beta, the curve was fluctuating.  I scored a 73, but the curve had been set at a 74.  Talk about a let-down.   I tried everything including contacting CAB and asking for some type of re-test or recount.  The CAB listened attentively, but at the end of the call the only outcome was a "thank you but there's nothing we can do".  All tests are final.
Once I got over the disappointment, I realized the only person to blame was myself.  Had I studied enough?  Was I prepared?  Did I learn everything I needed for egress and essential services?  The answer was no.
I decided that trying another CSE prep service might be the answer.  David Doucette had taught me so much and prepared me for within 1 point of passing so maybe if I went with another CSE prep service, they would highlight areas that I needed help or lacked the required information.  After attending the different prep service, I left with a feeling of dissatisfaction.  I didn't feel the lecture was as detailed and prepared as David Doucette's program.  I felt as if I could of almost taught the prep program because I had already gone through David's prep program.  I studied an additional two weeks after the seminar and took the test.  Result – I did not pass again.  This time my score was much lower.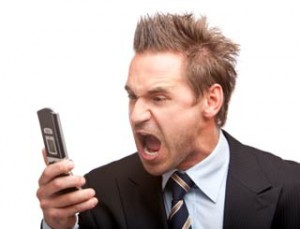 Distraught, dismayed, blaming the world for my shortcomings, I finally recovered and looked in the mirror.  "What was I doing wrong?  Why were my test scores going down?  How was I going to pass this test?  Did I even want to pass this test anymore?  It's a silly test, why I do I need it?  I didn't want to be an architect?  It wasn't going to help me anyways."  All these questions started flowing through my mind daily questioning my commitment to be an architect.  I needed to step back and re-evaluate my strengths and weaknesses.  I needed to find a strong foundation and build up from there.
I reached out to David.  He had been amazing through this process with assistance and support.   He was positive and kept pushing me forward.  He knew it was an extremely difficult process, but knew the rewards were well worth it.  He had just created an on-line testing vignette with over 600 random questions based on the CSE.  He was also having another seminar which I quickly signed up for.   I created my own set of flash cards and studied over three months reading and reviewing.  After completing the on-line testing, and reviewing all the materials, I re-took the test.  I was ready.  I went to the testing center and completed the test.  Result – I did not pass.   Again!!!!
Words do not describe the disappointment and heartache I experienced after working so hard and finding out I did not pass.  Family and friends asked how I did on this test, and my answer was abruptly "I don't want to talk about it".  I felt there was nothing more I could do besides go spend 5 years studying architecture in school.  I didn't have the time or money for that, plus with my family and growing business this was not an option.  I decided to step back from architecture.  The voice inside my head was getting louder "do I really need to get my license"?  I have to admit I was starting to listen to it.  I couldn't go through that suffering and disappointment again.  I just didn't think I had it.
About four weeks later, in the mail came a letter from the California Architects Board.  I thought to myself before opening the letter, "what more bad new can I receive from the architects board?".   "What additional requirements are they going to tag on and require for me to become an architect?"  I opened the letter and surprisingly I received a little good news.  Very little.  The Architects Board had voided a six week span of tests due to quality assurance.  Quality assurance?  What did that mean?  Were the tests overly hard?  Did too many candidates fail?  The answer was never clearly defined, but all I knew is the test was voided, and the board was allowing the candidates who had taken the test during that period the ability to re-test without waiting the required six months.  They were also waiving the $100.00 test fee.  Was this a free pass?  Was this a sign or good luck?  Or was this another opportunity to get my hopes up and only be shattered with disappointment?  After trying to find every and any excuse not to take the exam, I went back to that mirror and realized the only person holding me back from passing this test was me.  If I wanted to be an architect, I had to make it happen.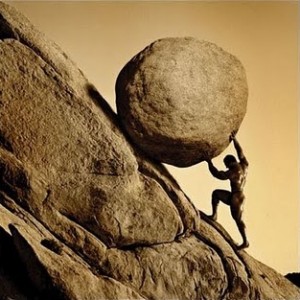 I needed to step further back and find where I needed more improvement.  I reached out to David and he suggested an illustrated building codes book written by Frances Ching.  This was exactly what I needed, more background on egress, sprinklers requirements, occupancies and types of construction.  I set up a rigid study schedule punchlist.  Items needed to pass this test.
1. Complete all on-line practice exams and review any questions missed.  Understand your mistake.
2. Prepared my own set of cue cards to review daily.  Items to cover – AIA contracts, Essential services building, Architects practice Act, California Building Codes, CEQA, etc.
3. Completely read and understand "Illustrated Building Codes by Frances Chiang".
4. Complete all three on-line vignettes by David Doucette.  Understand and correct any mistakes.
5. Re-attend David Doucette's CSE prep seminar.  Dig deeper into the material and prepare for trick questions.
6.  During the testing, realize that many of the questions had two obviously wrong answers.  Narrow down to two potential correct answers and select the right answer.
7.  Thoroughly read the test question.  Was it a negative question or all of these are correct except.  Understand exactly what they are asking for.
I went full press into this punchlist above studying diligently and thoroughly.  Whenever I could, I reviewed my cue cards I had prepared.  At night, I worked thru the vignettes and on-line testing questions.  I was ready.  I had said this before though.
I went into the testing facility wondering if the State was still tinkering with the curve of the exam.  I started wondering if they were looking for ways to prevent people from passing.  I looked for all the reasons to not pass the test and finally I just said "don't worry about it.  It's only a test."  I took a deep breath and started the test.  It took me the entire 60 minutes for the first section.  I took a small break between sections and kept telling myself I was going to pass.  I went back into the testing facility and started working on the second test section.  I was feeling more confident and the material appeared more understandable.  I finished the second section with 25 minutes to spare.  25 minutes.  The computer was asking me now if I wanted to go back and go through the questions again.  Did I forget something?  Was I going to miss passing this testing by 1 point again?  All these little questions starting coming up making this experience painful.  I fought through all the negativity and just said " I am going to pass this test".  I pushed the button to end the test.  I went out into the waiting room and watched while the administrator prepared the results.  I scanned and watched her reaction.  Nothing had changed.  No expression.  Were the results the same as last time?  She handed me a piece of paper which looked similar to my previous test results.  I didn't want to look.  I didn't want the disappointment again.   . . .   . .  I looked.  The letter looked the same, but this one didn't contain my scores.  Along the top, listed in plain view – Congratulations!. ………. I had passed the CSE.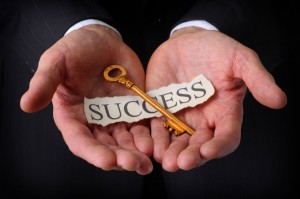 Words do not describe the feeling of success and completion that came over me.  I spent an hour in such an emotion high that cannot be thoroughly explained.  All the dissapointment and setbacks I had experienced were over.   All the hardwork and studying paid off.  Besides the birth of my children and marrying my wife, this was one of the greatest days of my life. 
For all of those that may be struggling and considering not finishing your licensing, don't do it.  Fight through that urge to quit and make it happen.  It's not easy, but if you have a plan such as David's whole enchildada, the test can be passed.  My advice, practice . . practice and practice more.  Ask yourself when you're reading about liens and contracts what type of questions they may ask.  Know the material and you will do fine.  Best of all, go into the test saying you will pass.  Don't fall victim to that dark side voice that says you can't do it.  Be positive and remember it's only a test.
Good luck!!