8 Week Coaching Program begins
Monday, October 10, 2022
Join the Coaching Program and become licensed before the end of the year!
Success Stories from my Previous Coaching Groups!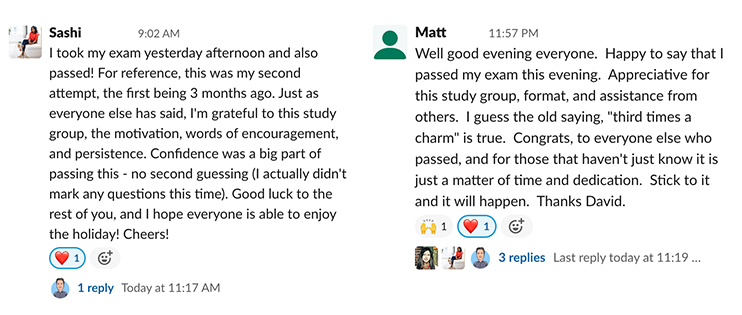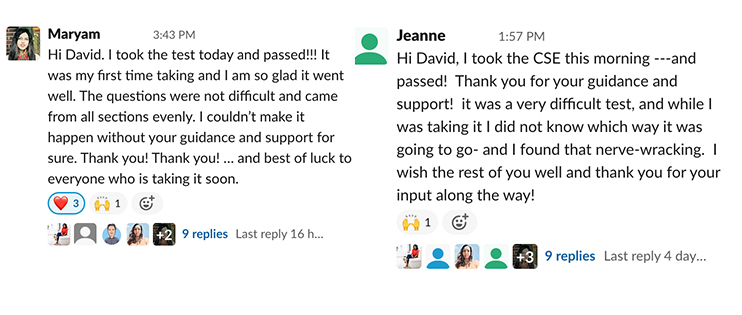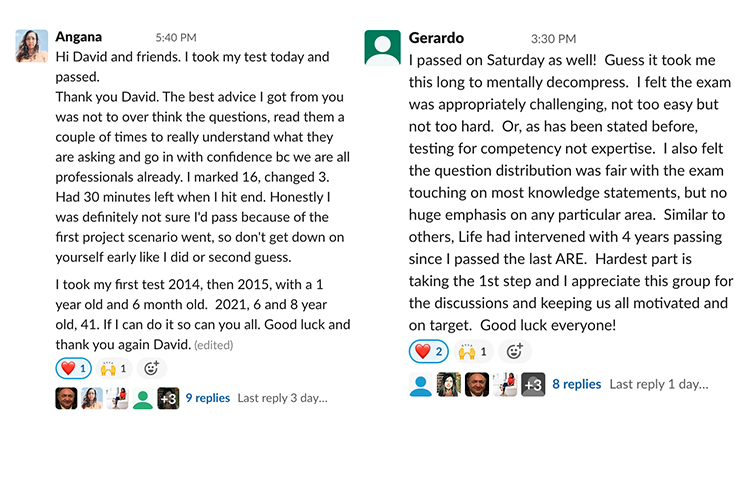 What's included with the Group Coaching?
3 Month Subscription to the ALL NEW 2022 Ultimate Whole Enchilada
Daily Study Plan – Know what to study EACH day
8 Weekly Zoom Calls with David
Each Zoom Call is 1 Hour
Discussion of ALL Knowledge Statements contained in the CAB Test Plan
Private Slack Group
90 Day Access to Exam Simulator
Ability to interact with David and other candidates utilizing Slack and Zoom
What's expected of me during Group Coaching?
Show up for the LIVE Zoom Calls
Work the Daily Study Plan and stay on track
Ability to study 10-12 hours a week (1.5-2 hours daily)
Participate in discussion on Zoom and Slack
Willing to sit for the CSE Exam between December 1-15
When are the Zoom Calls?
MONDAYS 6pm-7pm PT
Calls are 1 hour
Calls run from Monday, Oct 10 – Nov 28
Calls are recorded
I already purchased the Ultimate Whole Enchilada, can I get a credit towards Coaching?
It depends on when you purchased the Whole Enchilada (must be recent). I will be launching the ALL NEW 2022 Ultimate Whole Enchilada as an online course before the group begins. The upgrade options will be limited as this is a new online course and also based on the new 2022 Test Plan. So I spent the last several months creating the online course and updating the material to the new 2022 Test Plan at the same time. Email me support@cseprep.com and I can let you know what options may exist.
OCTOBER Group Coaching begins Monday, October 10.
Your 3 month subscription will begin as soon as you complete the checkout process and you'll have instant access to the course. However, if you prefer the subscription begin on the day the Coaching Program starts (so you have extra time at the end), just send an email to me at support@cseprep.com after you complete the transaction and I can put a hold on it until the Coaching Program begins on October 10.
You'll want to schedule your Exam between December 1-15 so your 3 month subscription should be sufficient.