8 Week Coaching Program begins
Monday, January 10, 2022
Join the Coaching Program and start the New Year preparing for the CSE!
Success Stories from my October Group!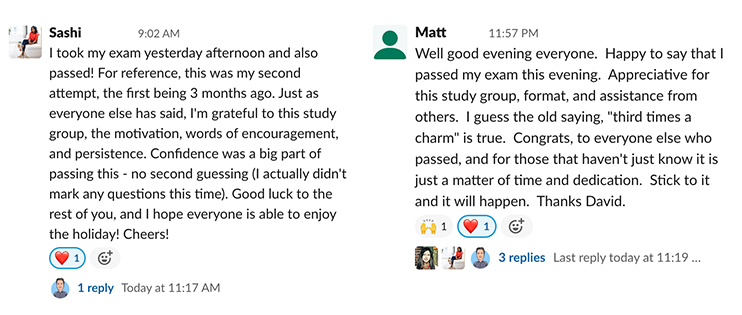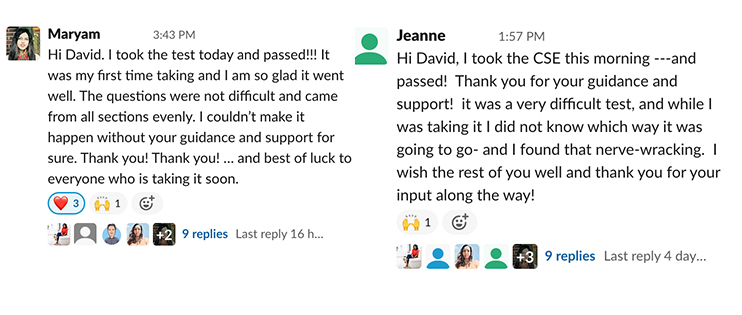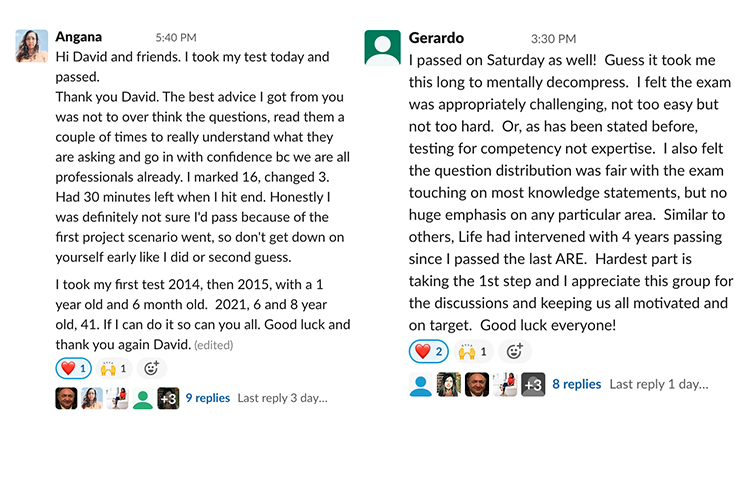 What's included with the Group Coaching?
2021 Ultimate Whole Enchilada
Daily Study Plan – Know what to study EACH day
8 Weekly Zoom Calls with David
Each Zoom Call is 1 Hour
Discussion of ALL Knowledge Statements contained in the CAB Test Plan
Private Slack Group
90 Day Access to Exam Simulator (in lieu of 30 days)
Ability to interact with David and other candidates utilizing Slack and Zoom
What's expected of me during Group Coaching?
Show up for the LIVE Zoom Calls
Work the Daily Study Plan and stay on track
Ability to study 10-12 hours a week (1.5-2 hours daily)
Participate in discussion on Zoom and Slack
Willing to sit for the CSE Exam between March 1 – 15
When are the Zoom Calls?
Tuesdays 6pm-7pm PT
Calls are 1 hour
Calls run from Tuesday, Jan 11 – Mar 1
Calls are recorded
I already purchased the Ultimate Whole Enchilada, can i still join?
Yes, click the button below that says ADD Coaching for $699 IF you have the 2017 Ultimate Whole Enchilada or newer based on the CURRENT CAN TEST PLAN (if your study guide has 51 Knowledge Statements, you have the correct version. If it has 55 Knowledge Statements, you have the older version and it won't line up to the daily study plan, so you may want to consider purchasing the new one as I don't offer an upgrade).