On July 1, 2012, the Design Professionals Lien Law was repealed in California, leaving many of us to wonder if it just disappeared altogether.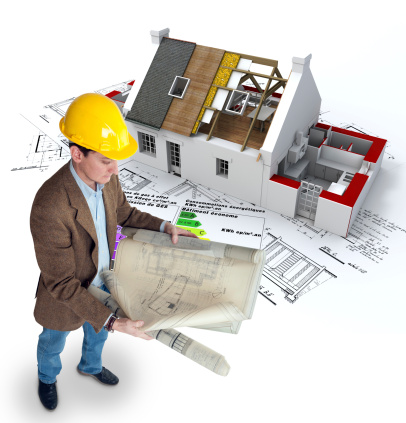 Podcast Episode 065.
The AIA California Council published a great article titled "Design Professional Liens: Gone But Not Forgotten" and described how the law was repealed, but for the most part, was folded into mechanics lien law.
So the question is, do we still need to know it?
The Design Professionals Lien Law is still on CAB's List of Reference Materials. I share my thoughts on the subject in this episode.
Click to Listen
Podcast: Play in new window | Download
Click to Watch
More Video Tips are Coming
I discuss the kinds of content that I will be producing over the next several months including releasing more Video Tips. I will be releasing two Video Tips and two Podcasts per month, which equates to releasing one piece of new content per week.
Ultimate Flash! and CSEprep Apps released for iPhone, iPad, and Android Devices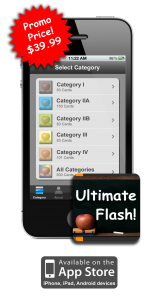 I'm proud to announce the launch of the Ultimate Flash! flashcard app and discuss how the app is designed to work. I also discuss the launch of the CSEprep App and how best to utilize it in your studies.
Enforcement Actions
I discuss an enforcement action brought against two separate individuals described in CAB's Fall Newsletter for an alleged violation of Business and Professions Code section 5536(a) (Practice Without License or Holding Self Out as Architect) because they used the word "Architectural" to describe services offered on their website. 
Get the Mobile Apps!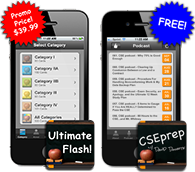 I've created 2 Mobile Apps to help you succeed. Check out the Ultimate Flash! App to practice 500 flashcards on the go and the FREE CSEprep App to have all the podcasts and video tips at your fingers, literally. Available for iPhone, iPad, and Android devices. Search the App Store for cseprep and Download it TODAY!
Upcoming LIVE! Seminars
Upcoming Seminars – SoCal January 2013 – Sign up now https://californiasupplementalexam.com/seminars/
Please Subscribe
Receive automatic updates when you subscribe below!