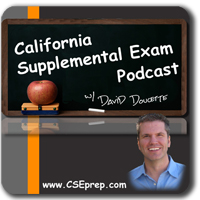 Podcast: Play in new window | Download
About this Episode:
In this episode, I discuss some fantastic feedback I have received from candidates who have purchased my new study materials (and one not so fantastic comment). I also conduct a 2 question consultation with John, whom I never met before or spoke with before the podcast. I also discuss my thoughts on "dress code" for the day and most importantly, MINDSET.
Like what you've heard? I would greatly appreciate you leaving a comment here and/or submitting a review to itunes.
Right Click Here to Download mp3
Questions or Comments? Call in to the voicemail feedback line at 1.800.476.5579 and hear your question, in your voice, on the air!