There is talk about a new cut score of 73 but it is only a rumor, and we know what rumors can lead to, don't we?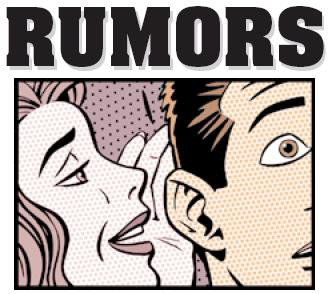 Podcast Episode 063.
I released CSE Video Tip #9 and in it, i discussed this rumored 73 cut score. A representative from CAB contacted me with a concern about misleading candidates and wanted to make it clear that the historical pass rate of the Exam in no way factors in to how the Exam is administered by CAB. I amended my video at the request of CAB. 
Click to Listen
Podcast: Play in new window | Download
Click to Watch
Here's What the Owner Pays For
This is a topic that is a continual source of confusion for candidates. I exam the A201 General Conditions and review the specific articles that help clarify what the Owner pays for. I take a look at Articles 2.2 Information and Services Required of the Owner (2.2.2), 3.7 Permits, Fees, Notices, and Compliance with Laws (3.7.1 ), 10.3 Hazardous Materials (10.3.2), 12.1 Uncovering of Work ((12.1.2), and 13.5 Tests and Inspections (13.5.1) as well as the California Building Code Section 1704.1
Get the Mobile Apps!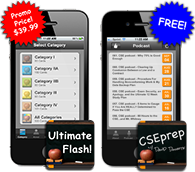 I've created 2 Mobile Apps to help you succeed. Check out the Ultimate Flash! App to practice 500 flashcards on the go and the FREE CSEprep App to have all the podcasts and video tips at your fingers, literally. Available for iPhone, iPad, and Android devices. Search the App Store for cseprep and Download it TODAY!
Upcoming LIVE! Seminars
Upcoming Seminars – SoCal January 2013 – Sign up now https://californiasupplementalexam.com/seminars/
Please Subscribe
Receive automatic updates when you subscribe below!