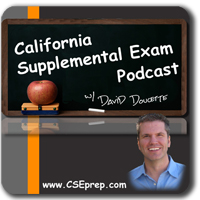 [audio:http://traffic.libsyn.com/reside/cse23-responsibilities.mp3]
About this Episode:
Knowledge Statement #47: Knowledge of interrelationships among Owner, Architect, and Contractor
Want to know more about my personal story, check out "the pursuit of mindful living"
Tim sends in a question about architects' responsibilities and finding out which agencies are involved in a project
Upcoming Socal Seminar, Saturday June 25
Upcoming Seminars for July, & August – Sign up now https://californiasupplementalexam.com/seminars/
Online Multiple Choice Exam Simulator –  Update
Find us on itunes
Like what you've heard? I would greatly appreciate you leaving a comment here and/or submitting a review to itunes.
Right Click Here to Download mp3
Questions or Comments? Call in to the voicemail feedback line at 1.800.476.5579 and hear your question, in your voice, on the air!
Podcast: Play in new window | Download