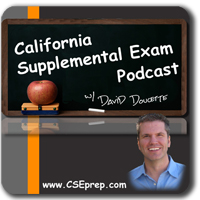 [audio:http://traffic.libsyn.com/reside/cse13-aiab102.MP3]
About this Episode:
AIA Contract B102: Standard Form of Agreement between Owner and Architect without a Predefined Scope of Services
Next Seminar, LAX Saturday, March26 https://californiasupplementalexam.com/seminars/
Upcoming NoCal Seminar, Saturday April 30
Question from Jim about how the CSBC is different than the Model Codes
Question from Jim about Association under the Architects Practice Act
Find us on itunes
Like what you've heard? I would greatly appreciate you leaving a comment here and/or submitting a review to itunes.
Right Click Here to Download mp3
Questions or Comments? Call in to the voicemail feedback line at 1.800.476.5579 and hear your question, in your voice, on the air!
Podcast: Play in new window | Download