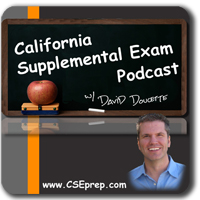 [audio:http://traffic.libsyn.com/reside/cse12-ADA.MP3]
About this Episode:
Knowledge Statement #25: Americans with Disablities Act
Upcoming March SoCal Seminar & Webinar
Upcoming NoCal Seminar
Clarification of the 25 Q&A Guide and 200 Q&A Guide
Question from Paul about getting the audio companion on to his iphone
Question from Audrey about clarification between the 2007 Test Plan and latest California Building Code
Question from Takeshi about accessibility
Voicemail feedback from Alvin about predeisgn services and climatic conditions
Americans with Disabilities Act website http://www.ada.gov/
CalDag website  http://caldag.com/
Find us on itunes
Like what you've heard? I would greatly appreciate you leaving a comment here and/or submitting a review to itunes.
Right Click Here to Download mp3
Questions or Comments? Call in to the voicemail feedback line at 1.800.476.5579 and hear your question, in your voice, on the air!
Podcast: Play in new window | Download