I'm thrilled to unveil the new logo for CSEprep.com! This is something I've been wanting to do for a long time, but with most of my focus being on the Online Multiple Choice Exam Simulator the last several months, it's been on the back burner. Since I finally launched Omces last Sunday, it freed up some time to focus on the new logo. I'm really thrilled with the new look and I believe it captures the idea and focus behind CSEprep.com.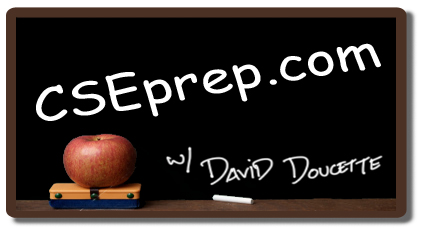 Get the Mobile Apps!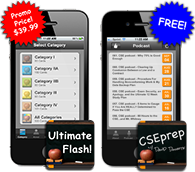 I've created 2 Mobile Apps to help you succeed. Check out the Ultimate Flash! App to practice 500 flashcards on the go and the FREE CSEprep App to have all the podcasts and video tips at your fingers, literally. Available for iPhone, iPad, and Android devices. Search the App Store for cseprep and Download it TODAY!
Upcoming LIVE! Seminars
Upcoming Seminars – Sign up now https://californiasupplementalexam.com/seminars/
Please Subscribe
Receive automatic updates when you subscribe below!