"Desperate times call for desperate measures." We can thank Greek physician, Hippocrates, for such an intriguing quote. But desperation should not be part of your internal dialogue as you prepare for the California Supplemental Exam.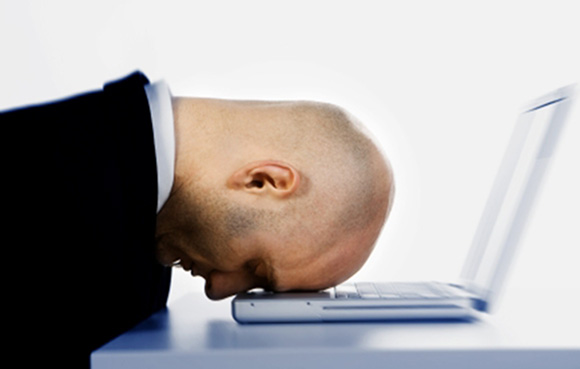 Video Tip 017.
There are two main mindsets to consider when preparing for the CSE. One is desperation, the other is determination. Which one you choose, ultimately comes down to your internal dialogue and the conversations you have with yourself, usually when nobody else is around. These conversations might take place in the shower, on your commute to work, or while you're laying in bed waiting to fall asleep. Maintaining or finding a positive internal dialogue is critical in helping you successfully prepare for the California Supplemental Exam. 
I've been teaching and helping candidates for the last four and half years and I can quickly recognize dialogue that can ultimately turn into desperation, without the candidate even being aware of it happening. When I conduct LIVE! Seminars and I hear phrases such as "I'm up for a big promotion at work" or "I'm out of state and my boss needs me to get licensed in California" or "I NEED to pass the exam because (fill in the blank)", I start to see the beginnings of desperation at work.
Those reasons are all valid and great reasons to want to become licensed in California, but you need to choose your words wisely and look at the entire preparation and exam taking process with the big picture in mind. If  you just focus on one small detail or one small reason, you may find yourself motivated by desperation rather than determination. 
In this video tip, I discuss Desperation vs. Determination so you can hopefully notice and catch the signs of desperation and make corrections in your own internal dialogue.  Join me as I hike to the top of  Mt. Baldy, elevation 10,064′, in Southern California.
Click to Watch
Get the Mobile Apps!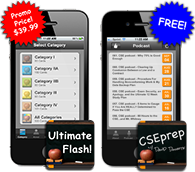 I've created 2 Mobile Apps to help you succeed. Check out the Ultimate Flash! App to practice 500 flashcards on the go and the FREE CSEprep App to have all the podcasts and video tips at your fingers, literally. Available for iPhone, iPad, and Android devices. Search the App Store for cseprep and Download it TODAY!
Please Subscribe
Receive automatic updates of CSE Video Tips on YouTube when you Subscribe!
Where is your mindset right now? Please leave a comment below, I'd love to hear your thoughts!